McCotter's Lake Anna Guide Service was begun unofficially by C.C. McCotter during the summer of 1989 when he guided his very first "clients" for gas money. At the end of the afternoon, he had his gas money and a $50 tip from a husband and wife visiting from Maryland.
"We didn't know there were so many fish in the lake!" they exclaimed.
In 1990, McCotter finished college and fished weekend tournaments taking several top finish plaques home. By 1992 he switched totally to guiding. In the next five years, the fledgling guide service grew to over 200 days on the water a year. By 1999, McCotter added associate guides to handle the demand that was coming from all over the Atlantic region.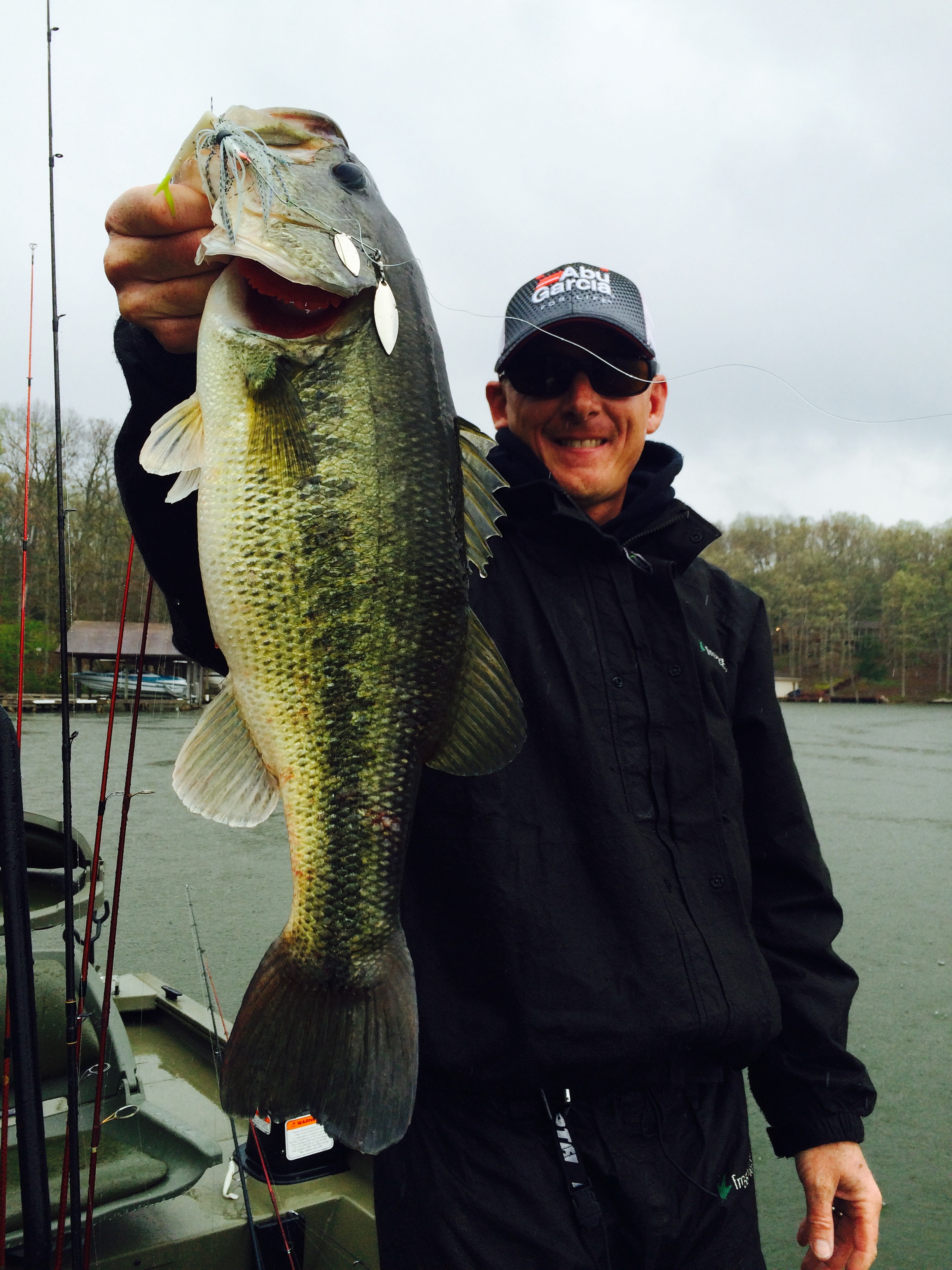 "Word spread about our high level of personal service and we were swamped," notes McCotter. The criteria most clients liked about McCotter's new guides was their professionalism and that they were local. When MLAGS grew, it grew with educated, local associates that were respected and accepted as experts by the Lake Anna community. McCotter's is the senior guide service on the lake and continues to set the standard for what to expect on a visit.
The guide service's philosophy from the start has always been to offer the best product available for a reasonable price. It is this drive for customer satisfaction and the landing of some huge fish that has made the guide service the subject of articles in BASSMaster, Fishing Facts, BASSIN', CRAPPIE, InFisherman, Virginia Game & Fish, Woods & Waters and many other magazines.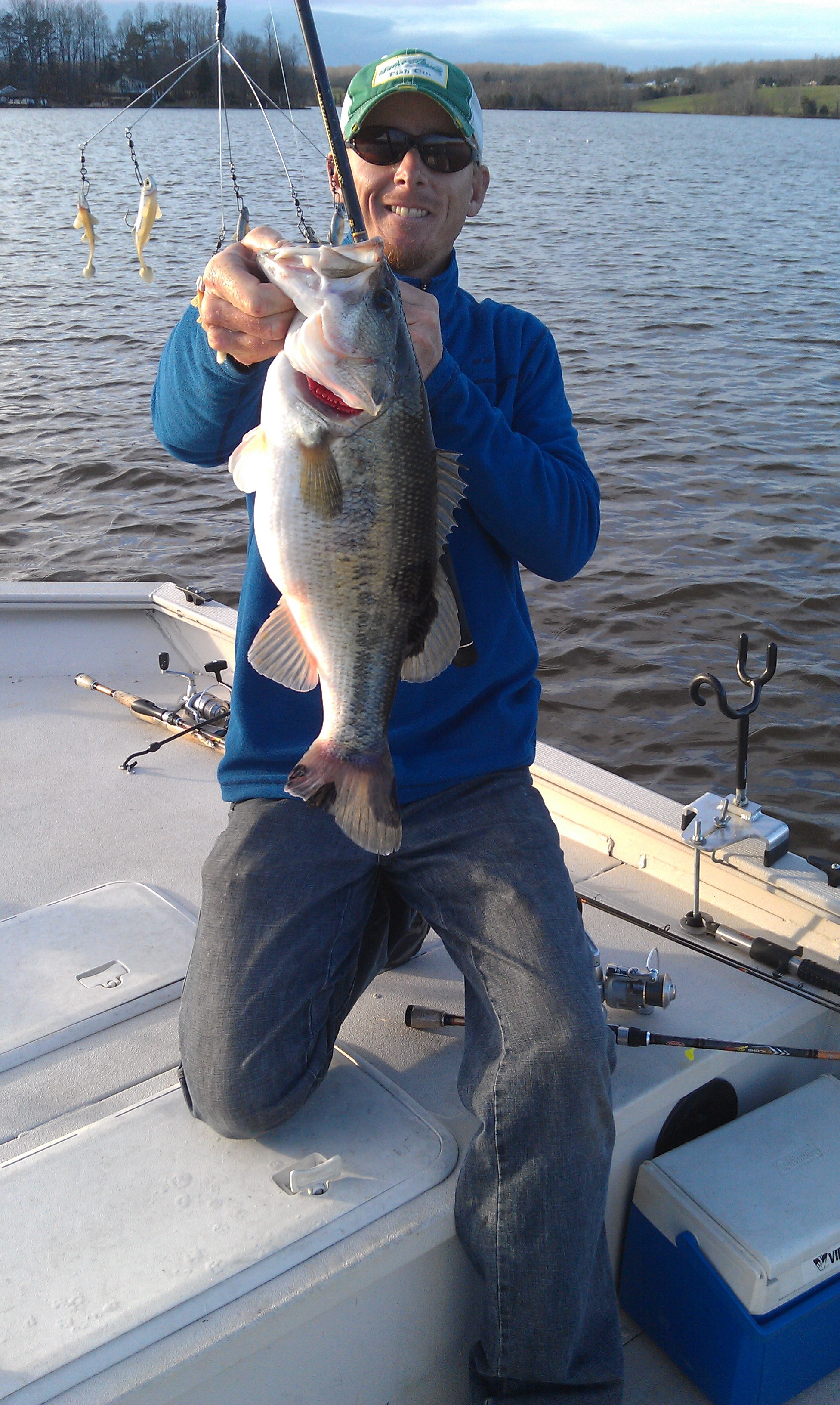 "We don't guide on any other lakes but Anna -- it's challenging enough and you need to be here to understand the fishery and to be able to produce when clients call."
You can pursue largemouth bass, striped bass, wiper (hybrid striper/white bass) and crappie with the McCotter's guides on Anna. McCotter even personally offers seasonal fly fishing trips for striper, wiper and panfish. Worth noting is that McCotter pioneered the now famous "Hat Trick" and "Grand Slam" trips where clients attempt to land bass, striper, wiper and crappie all in one day.
To ensure the guide service can meet demand during seasonal peaks, McCotter has assembed a talented team of Associate Guides that help him accommodate multi-boat trips as well as carry out trips when he's not available. You can find out more about each Associate Guide on the Our Guides page.
While other guide services have come and gone over the years, McCotter's is the most trusted name when it comes to providing a professional, reliable, affordable and likable fishing guide service with friendly and knowledgeable associates. We hope you can join us this year! Check out our Facebook site for daily reports and pics at http://www.facebook.com/McCottersLakeAnnaGuideService.
McCotter's guides from High Point Marina and have had the support of the same major industry manufacturers for many years -- the mark of a true professional. We endorse and are supported by: Pure Fishing (ABU Garcia, Berkley, Mitchell, Spider, Johnson & Fenwick), TRACKER Boats, Mercury Outboards, High Point Marina, Anna's Marine Center, Humminbird Electronics and Dave's Tournament Tackle.