C.C. McCotter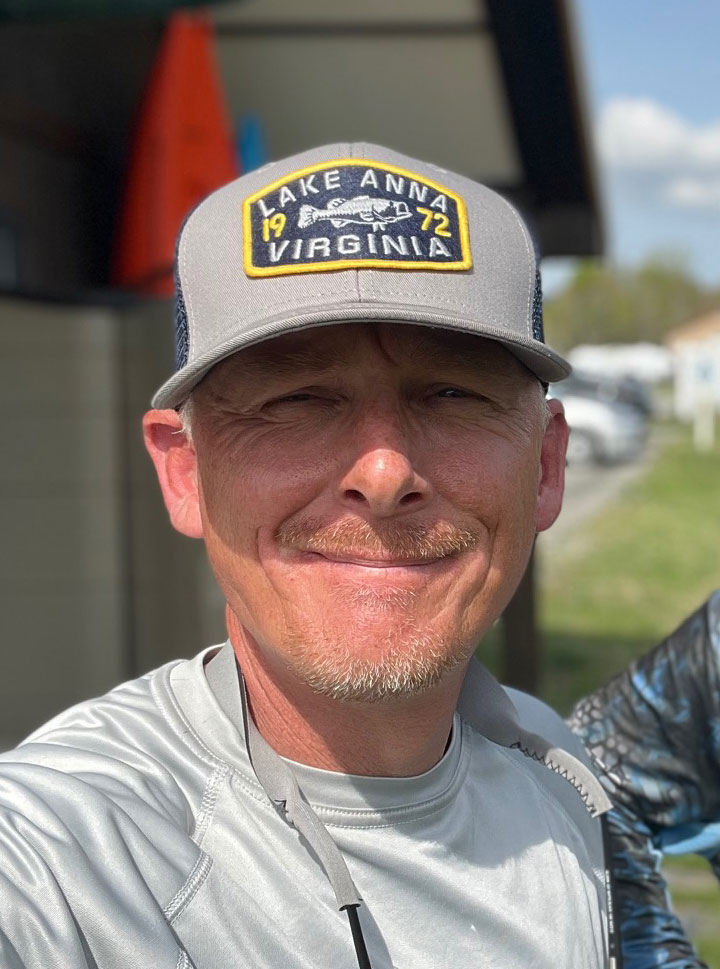 The founder of McCotter's Lake Anna Guide Service has fished Lake Anna for the past 30 years and began guiding 27 years ago. Long since over his competitive fishing days, McCotter's passion now lies in teaching others, a philisophy obvious after just a few moments on the water. From the tournament contender to the father and son out for some quality time, McCotter has taken care of them all. He is the most experienced fishing guide on the lake.
Clients have caught largemouth bass up to 10 pounds with C.C. and countless striper and crappie. The MLAGS founder has been featured in BASSMaster, Fishing Facts, BASSIN', CRAPPIE, InFisherman, Virginia Game & Fish, Woods & Waters and many other magazines. McCotter's vast storehouse of Anna knowledge comes from living on the shores of the lake with his family since 1986. His dedication and stewardship to Anna is also evident from his directorship of the Fish Structure Enhancement Program. He and his fellow volunteers have created or enhanced 12 Fish Structures in Lake Anna. Another project McCotter initiated, the annual Lake Anna Cup Invitational, grew to 76 teams in 2009 and became one of the most prestigious events on the lake to win. He currently serves on several boards that administer to the lake.
"We are totally immersed in guiding and caring for Anna. That's it. My philosophy was to fish one lake, try and master it and then teach others. What makes Anna so special is that if you can learn to catch fish here, you can catch them anywhere."
McCotter is a founding member of the Concerned Bass Anglers of Virginia, a member of the Virginia Outdoor Writers Association and his sponsored/supported by High Point Marina, Anna's Marine Center, TRACKER boats, Mercury outboards, Pure Fishing (ABU Garcia, Berkley, Fenwick, Spider, Mitchell) Humminbird electronics, Dave's Tournament Tackle, Interstate Batteries and Fishing ProTech.
You can follow his day-to-day guiding at Facebook/McCotters Lake Anna Guide Service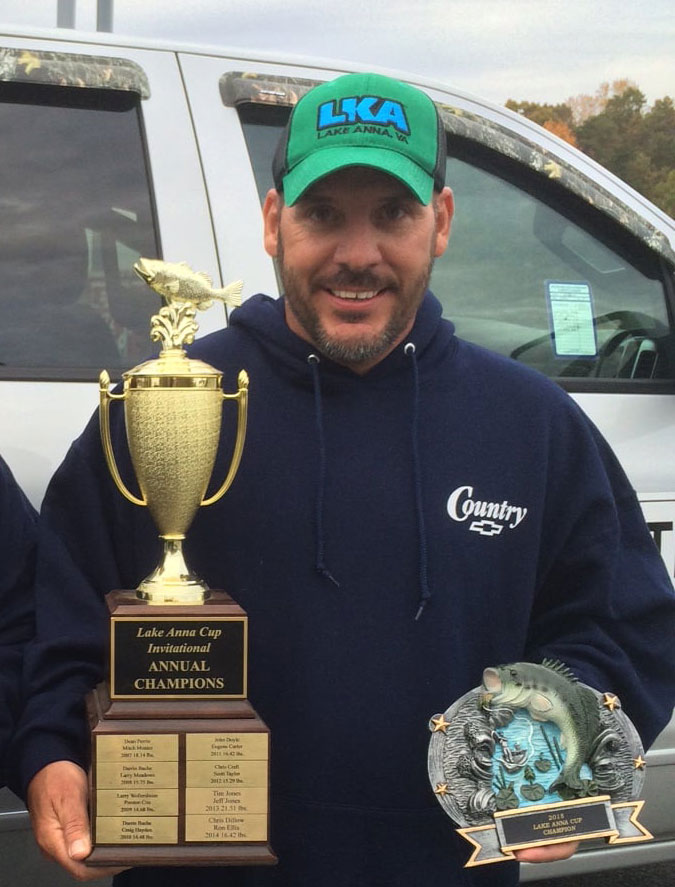 Lewis Williams
Lewis is a long time Lake Anna angler guiding from a 21' Bumble Bee bass boat. He's a bass specialist but can guide seasonally for crappie and striper from his pontoon. He can teach you how to pitch a jig to Lake Anna willowgrass as well as share winning tournament patterns and techniques. He won the 2015 LKA Cup Invitational! Lewis uses Humminbird electronics.

Kip Hall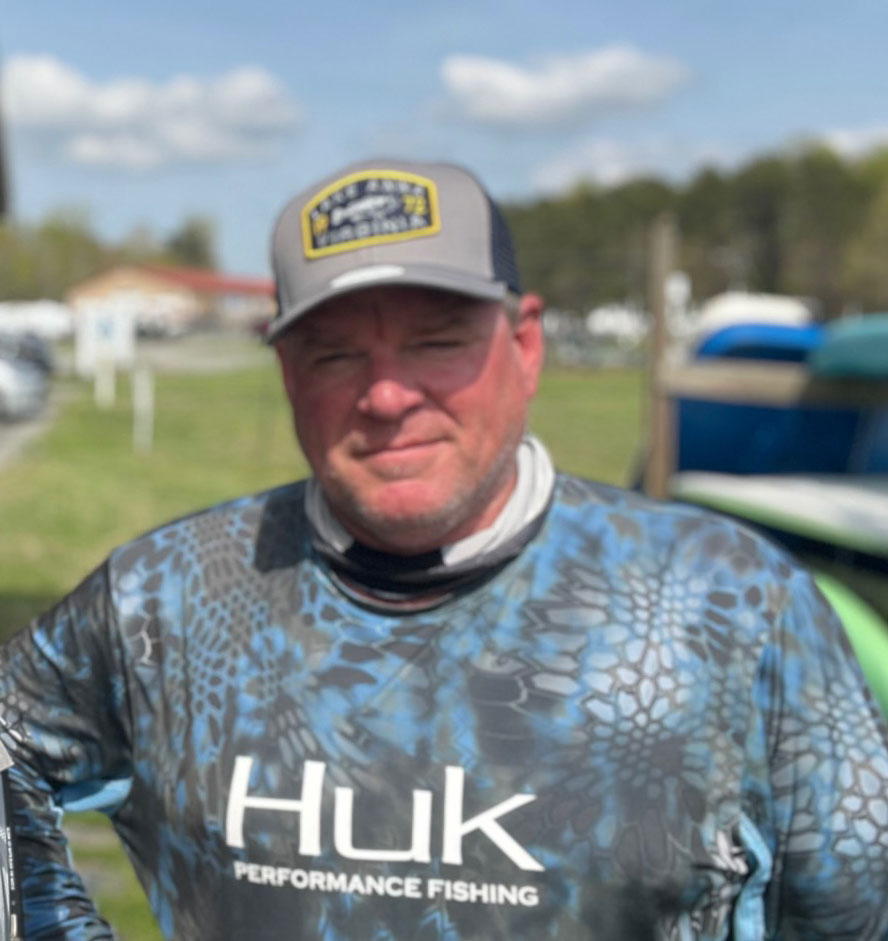 Kip is has been fishing Lake Anna for the past 20 years and currently guides from a 21' Caymas bass boat. He knows all the current trends and tactics for bass fishing and loves to share a morning, afternoon or whole day on the water with clients. He's also able to put you on some great crappie action. Kip is a Lowrance electronics user and also has a Garmin LiveScope.

Howard Smith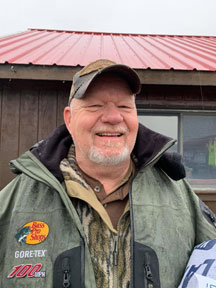 Howard is a Lake Anna resident that has been fishing here for over 20 years. He offers striper and crappie fishing trips from his deck boat for up to four anglers. He uses lures to target striper and wiper using spoons and swimbaits as well as trolls for them and is happy to load up your crew, keep you laughing and motivated to keep casting. He uses Humminbird electronics.

Phil Harris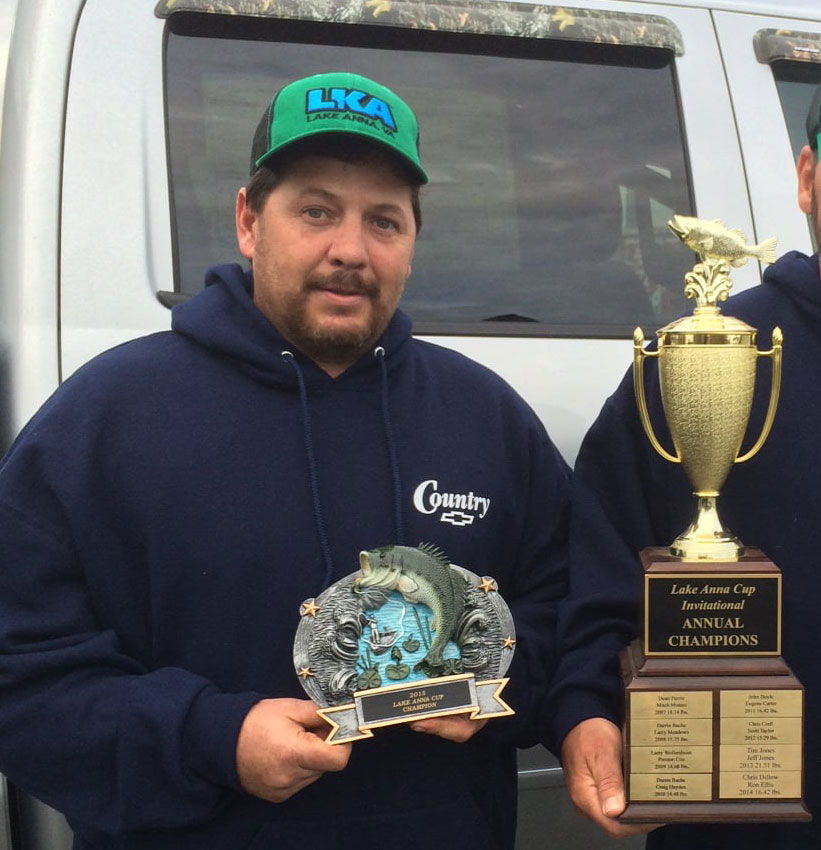 Phil is a veteran Lake Anna angler with numerous tournament wins to his credit including the 2015 Lake Anna Cup he won with Lewis. Phil guides from a 20' Triton for bass, striper/wiper and crappie as well as a 24' pontoon depending on the size of the party. He's adept at showing you how to pattern fish throughout the season as well as instruct on the use of modern electronics.

Sonny Gleason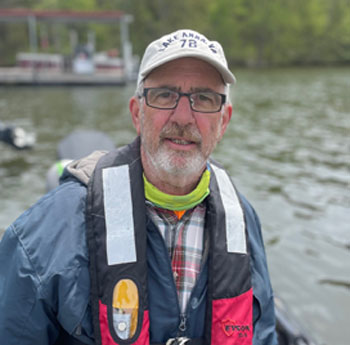 Sonny has fished Lake Anna thoroughly for the past 16 years. He guides from a beautiful 21' Bass Cat equipped with Lowrance electronics that include a LiVE unit. He's a bass and crappie specialist that will occasionally take clients striper/wiper fishing as well. He holds the lake record for wiper caught on a lure at 10-8.